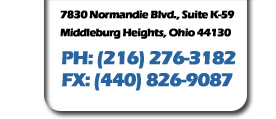 HISTORY: RL Enterprizes, Inc. is a minority/female owned and operated small business that was founded in 1996. Headquartered in Cleveland, Ohio, RL Enterprizes provides its customers with proven solutions and first class customer service.
RL Environmental, Health Safety (EHS) Consulting and Training
RL Power Optimization/Energy Efficiency
RL Sustainability Management Consulting
CAPABILITIES: RL Environmental Consulting and Training, Inc.; a Division of RL Enterprizes, Inc. provides environmental, health, safety, security and sustainability (EHSS&S) program development, consulting, training, auditing services and Power Optimization/ Energy Efficiency Audits. All of our professionals have twenty-five years of industry experience which has founded and continues to build RL Enterprizes, Inc. 's reputation internationally.
Click here to review
NAICS/SIC/PSC/FSC Codes

Raymond C. Davis
CESM, REP, CIT, CES, CHMM, IHMM Fellow, CEHMM
President, CEO
RL Environmental Consulting and Training 's President has over 26 years experience in the environmental, health, and safety industry.
RL Environmental Consulting and Training 's President's credentials include:
Institute of Hazardous Materials Management (IHMM) Fellow Letter of Commendation
Fellow Letter of Commendation
OSHA Course 7600 Disaster Site Worker Train-the-Trainer Instructor
Federal Emergency Management Agency's (FEMA)Hospital Emergency Response Training (HERT) for Weapons of Mass Destruction (WMD) Events for Mass Casualty Incidents (MCI) Train-the-Trainer (B461)
Federal Emergency Management Agency's (FEMA) ICS-300 Intermediate Incident Command System for Expanding Incidents Training Program (Formerly G195) and Department of Justice's Weapons of Mass Destruction Awareness and Operations (optional) Training Programs. Federal Emergency Management Agency's ICS-400 Advanced Incident Command System Command and General Staff for Complex Incidents Training Program (Formerly G196)
IS-700 National Incident Management System (NIMS), An Introduction Program (IS-00700)
Certified Infrastructure Preparedness Specialist (CIPS)
Authorized Instructor for OSHA's ten- and thirty-hour General Industry and Construction Programs
Certified Environmental Trainer (CET) (formerly of NESHTA)
Certified Environmental Systems Manager (CESM)
Registered Environmental Professional (REP)
Certified Instructional Trainer (CIT)
Certified Environmental Specialist (CES)
Certified Hazardous Materials Manager (CHMM)
Certified Environmental and Hazardous Materials Manager (CEHMM)
State of Maryland Approved Controlled Hazardous Substance Program Instructor
North American Transportation Management Institute Authorized Instructor
RL Environmental Consulting and Training, Inc. is a Greater Cleveland Growth Association Council of Smaller Enterprises (COSE) member and provides discounted services to the COSE membership.
RL Environmental Consulting and Training, Inc. is experienced in Expert Witness Testimony in Hazardous Waste and CERCLA subject matters and is listed in the Attorneys.com, Inc. 2001 and 2002 The Legal Source State of Ohio under Expert Witness-Hazardous Waste and OSHA EPA & DOT Regulations
Lilli Ann Davis
CESM
Vice President, COO
Alan Detki (In Memoriam 1951-2019)
Vice President - Information Technology
EHS Professionals, Colleagues and EHS Association
Committee Members with whom RL Enterprizes, Inc.'s
President/CEO associates with:
Larry Paul Teasley , PHD, REM, CESM, CIPS, CIT (In Memoriam 1946-2016)
Peter M. Dell , CHMM, CIT, ALCM
J. Scott Armour , MS, CESM, RS
Vincent J. Stakutis , REM, CEA, CESM
Christina V. Vacca
Margaret R. Heuser , CQA
Frank J. Falcione
William N. Hansard , CIPS, CESM, CIT, CHMM, REA
Jagannadham (Jag) Kottha , MS, MBA
Dan Markiewicz , CIH, CHMM, CSP
Daniel Levine , CHMM
RECENT PROJECTS: RL Enterprizes, Inc. has provided Environmental, Health Safety (EHS) and ISO 14001 Environmental Management Systems (EMS) consulting and training projects to the following clients:
RL Environmental Consulting and Training provides ISO 9001/14001, EHSS&S Consulting, Training and Auditing Services for:
Professional EHS Associations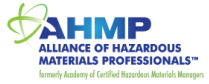 ACHMM now AHMP/CHMM National Conferences and former EMS Committee Alliance of Hazardous Materials Professionals


National Registry of Environmental Professionals Conferences/CESM Workshops





National Environmental, Safety & Health Training Association's Annual Conferences. National Environmental, Safety & Health Training Association 's (NESHTA) has a seat on the US Technical Advisory Group (TAG) TC 207. RL Environmental Consulting and Training's President was the representative for NETA to the US TAG
South Central Partnership for Environmental Technology Education (SC PETE) Annual Conference
National Institute for Occupational Safety and Health (NIOSH) Conference
American Society of Safety Engineers Cleveland, Ohio Local Chapter
Entech Conferences, Atlantic City, New Jersey/Long Beach, California Advisory Committee member
The Auditing Roundtable Ohio River Valley Region
INSTEP National Conferences
Industry
StandardAero
Pollution Control Industries Rancho Cordova, California Location ISO 14001 Certified - The First Waste Processing Company in the United States to Achieve ISO 14001 EMS Certification!
Eaton Transmission Operations-Americas
The Marmon Group, Inc. Toronto, Canada, Chicago, Illinois and London, England
Delta Airlines Atlanta, Georgia
Caterpillar Remanufactured Products Group, Corinth, MS United States, Mexico, and the United Kingdom's Executive Staff.
Caterpillar Inc.
RadiSys in Hillsboro, Oregon. Our RadiSys EMS Pre-Assessment Audit was utilized by UL Registrars towards RadiSys ISO 14001 EMS Registration Audit.
Petrolera Ameriven (Caracas, Venezuela), San Diego, California
Northrop Grumman Mission Systems San Antonio, Texas, Clearfield, Utah
Brown and Caldwell in Phoenix, Arizona
Science Applications International Corporation
Computer Science Corporation
ENSAFE/U.S. Army, Fort Hood, Texas
DPRA, Inc
Battelle - Ft. Leonard Woods Operations, St. Robert, Missouri, and Battelle Memorial Institute, Columbus, Ohio
Xanterra Parks & Resorts
P-E Handley Walker- Lorien
National Technology Transfer, Inc.
SouthCo Inc., Concordsville, PA
Ken Engineering, CA
General Atomic Aeronautical
Occupational Safety Specialists Corporation
Environmental Design Group
Alta-Dena Dairy, CA
San Manuel, CA Casino
Mattell, Inc., CA
Beatrice Cheese, Inc., CA
The Austin Company, CA Projects
Hughes Aircraft, CA
American Bumper Inc., MI
Penske Truck Leasing, SC
Hitco Carbon Composites, Inc., CA
U.S. West Communications
L-3 Communications
Secureplane
Washington Group International
C & F Construction
Armstrong World Industries
Shamrock Conduit Products Inc.
Central Supply North
Bix Manufacturing, Inc.
Homax Products Inc.
Detroit Diesel Remanufacturing - Tooele, UT- Emporia, KS- Kentwood, MI
Clorox Products Manufacturing Company
Sherwin-Williams Breen Technology Center and Corporate EHS Cleveland, Ohio - Ennis, Texas - Morrow, Georgia
Trinity Industries, Inc.
BF Goodrich Aerospace
Cummins Engine Company
Alpha Metals, Inc.
Guilford of Maine/Interface, Inc.
Wellman Inc.
IT Corporation
Cycle Systems, Inc.
BBA Friction, Inc.
Valspar/Plasti-Kote
Metaldyne Shaft Operations
Cincinnati Machine (MAG)
Buckeye Fire Equipment Company
Triad Transport, Inc.
Massachusetts Electrical Contractors Association
Fleet Environmental
General Chemical Corporation
Core Materials Corporation
Heritage Group Safety
Shell Guam, Incorporated
PCR Environmental Incorporated, Guam

Hohman Plating & Mfg., Inc.
Salsbury Chemicals, Inc.
MascoTech
Alcoa Wenatchee Works, Washington , Alcoa Point Comfort, Texas
Zeeland Chemicals, Inc.
Rohm and Haas
Elano Corporation
Pitney Bowes
National Quality Assurance
IT Corporation, Pearl Harbor, Hawaii
H.E. Butt Grocery Company, Texas
Delta Technogroup, Inc., Colorado
Hawaii International Environmental Services, Inc., Kailua, Hawaii
Otte Consulting, Barrigada, Guam
EnviroStudy Int'l, Inc., Texas
New Pig, Tipton, Pennsylvania
EnviroStudy Int'l, Inc., Texas
New Pig, Tipton, Pennsylvania
Joy Mining Machinery, Franklin, Pennsylvania
Williams Energy Services, Oklahoma
Quality Environmental Technologies, Inc.
Crocker Electrical Co., Inc.
Furness Electric
Aslan Electric, Inc.
E.M.I. Electrical Contractors, Inc.
Telesource Ohio LLC
J & J Maintenance Inc.
Valley Chrome Plating Inc.
Commonwealth Aluminum
Siemens Transportation System, Inc.
McRobert Springs
Enican Servitech
Detroit Steel Products
Colson Caster Corp.
Union Tank Car Company
Anderson Fittings
Fontaine International
Morgantown National
Railserve Services
EcoWater Systems, Inc.
Cerro Metal Products Company
Streater Inc.
Hendrix Wire and Cable Inc.
Amarillo Gear Company
Unarco Industries
Cerro Manganese Bronze, Ltd.
Select Hardware
Cerro Precision, Ltd.
Dynamic Logic, Ltd.
Avery Flight Interiors
Revco Castor Company, Ltd.
Enviro Study International, Inc.
PP&L, Inc.
Regulation Compliance, Inc.
Garlock Bearings Inc.
J.M. Waller Associates, Inc.
Marmon Group Canada, Ltd.
Marmon Keystone Corporation
NHD Group Ltd.
Proctor Limited
Robertson Inc.
Enersul Limited Partnership
Shepherd Products Inc.
GreenWare Environmental Systems, Inc.
Software Publishing-RMS Systems, Inc.
Quality Systems Development
TETRA Technologies, Inc
Ashland Environmental Services
Alliant Energy
Conoco-Venco
LB Mfg. Co.
Facchina Construction Co.
Construction Dynamics Group
R.E. Michel
C & E Services
Strescon Industries
St. Paul Ins.
W.R. Grace Company
Johnson Controls Automotive Division
Avesta Sheffield
LTV Steel
Covanta Indianapolis, Inc.
Bernis Co. Inc.
Medical
Mount Carmel Medical Center
American Red Cross/National Head
Microaire Surgical
Precision Edge Surgical Products

Mead Central Research
Integrity Pharmaceutical
Medical Group of Michigan City
Education
Linn Benton Community College
Cuyahoga Community College Small Business Environmental Assistance Center
Indiana Clean Manufacturing Technology and Safe Materials Institute at Purdue University
Scottsdale Community College
Sun Gro Horticulture
Arizona Senora Desert Museum
Riverside, CA Unified School District

Chandler Unified School District
Maricopa Community College
Creighton Elementary School District 14
University of Phoenix
St. Vincent de Paul
Santa Ana, CA Unified School District
Irvine, CA Unified School District
Baldwin Wallace College
MD Institute College of Art
US Municipal Government
City of New York Department of Environmental Protection Bureau of Wastewater Treatment
Metro Washington Airport Authority
Town of Gilbert
Alexandria Sanitation Authority
Long Beach, CA Water Department
Corona, CA Utilities Department
Victor Valley, CA Wastewater
City of Los Angeles, CA
US State Government
Texas Army National Guard
Utah Transit Authority
State of Indiana's Sustainable Development Project sponsored by the US EPA at Purdue University
Salt River Project
ADOT
Northern Virginia Regional Park Authority
Ohio Edison
Illinois Waste Management and Research Center
US Federal Government
United States Department of Treasury/IRS
U.S. DOE, Brookhaven National Laboratory
Army Research Lab
AOC/Senate Superintendant Office
Architect of the Capitol
U.S. Air Force Base Vandenburgh, CA
Drug Enforcement Agency, Chicago, Illinois
US Navy Base, Guam
Andersen US Air Force Base, Guam
US Navy Base Pearl Harbor, Hawaii,
Hickman US Air Force Base, Hawaii
US Army Department of Public Works, Hawaii
NASA John Glenn Research Center:
NASA Kennedy Space Center
Tennessee Valley Authority
Air Force Institute for Environment, Safety, and Occupational Health Risk Analysis at Brooks Air Force Base, San Antonio, Texas
U.S. Department of Energy, Oak Ridge, Tennessee
U.S Department of Energy , Rocky Flats
U.S Department of Energy , Los Alamos National Laboratory
US EPA Region 8, Denver, Colorado
U.S. Mint, Region 8, Denver, Colorado
National Renewable Energy Laboratory, Region 8, Denver, Colorado
National Park Service, Region 8, Denver, Colorado
Cheyenne Mountain Air Force Station (NORAD) in Colorado Springs, Colorado Contract
The United States Postal Service, Seattle, Washington. Co-authored with the United States Postal Service, the United States Postal Service ISO-14001 EMS Internal Auditor Workshop
The United States Postal Service, Phoenix, AZ
U.S. AID, Washington, D.C.
Federal Facilities Division
United States Enrichment Corp.
88th ABW/CEM/CEMPH
Harry S. Truman Library
US Secret Service
International
Environmental Assessment Association in Geneva, Switzerland
The Citizen's Ambassador Program's Environmental Technology Delegation to The People's Republic in China
The Egyptian Holding Company for Airports and Air Navigation (EHCAAN) Cairo, Egypt
World Bank
International Finance Corporation (IFC)/The World Bank Group to present 5-Day Workshop on "ISO 14000 Series and EMS Implementation" in Dhaka, Bangladesh for 30 selected local industry participants on July 24-28, 2005. This workshop was organized by: SouthAsia Enterprise Development Facility (SEDF), The University of Asia Pacific (UAP) and the Engineering Staff College, Bangladesh (ESCB).
Click Here To View Bangladesh NTV Talk Show Video
Click Here To View Photo Gallery
Coats Bangladesh
Pandora Associate Ltd.
Holcim (Bangladesh) Ltd.
Ministry of Environmental Bangladesh - Institution and Policy Support Unit (IPSU)
Energypac Engg. Ltd.
BRAC
British American Tobacco Bangladesh
Islam Garments Ltd.
SUBINCO
Spectrum Lanka Technology Solution Ltd.
Pacific Bangladesh Telecom Ltd.
Nibir Fashion West Ltd. (Shishir Group)
Layout Communication

Techno Consultants and Facilitator
Decon Associates
System 9000 (PVT) Ltd.
Garments & Textile Factory
Aboni Textiles Ltd.
H.R. Textile Mills Unlimited
Heidelberg Cement Bangladesh Ltd.
Arkay Group
Orion Registrar (BD) Ltd.
Apex Weaving & Finishing Mills Ltd.
Bangladesh Knitwear Manufacturers & Exporters
NEPC Consortium Power Ltd.
Lift Standard
SEDF-IFC